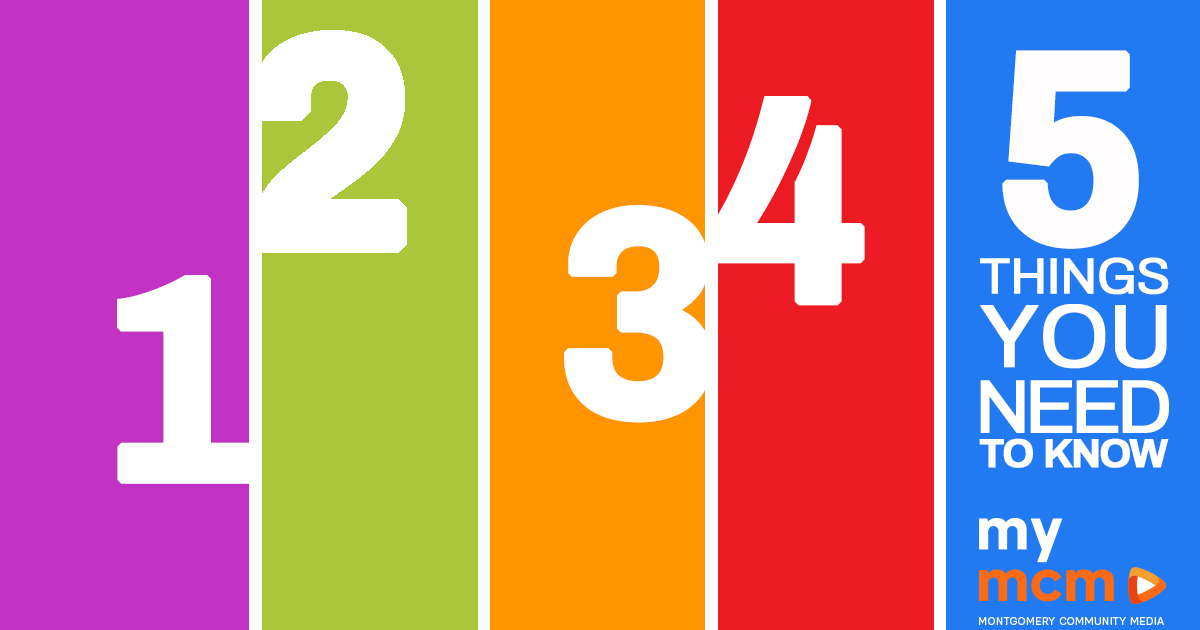 5 things to know today, October 1 in Montgomery County
Today is Friday, October 1, and here are five things to know in Montgomery County.
1. Zinnia Restaurant: Zinnia, a new tavern and garden restaurant in Silver Spring, opens today. The restaurant is located in Ms K's former toll house, which has not reopened after Maryland's state of emergency ordered businesses to shut down more than 18 months ago.
Zinnia, at the location of Ms K's former toll house, set to open on Friday
2. Virtual community conversation: Board member Sidney Katz will meet with Tony Litz, owner of the Victor Litz Music Center today at 12:30 p.m. This is the first in a series of conversations CM Katz plans to have with local businesses. The Victor Litz Music Center is a historic music business that has been family owned and operated for 60 years since 1961. Today's conversation will be through Zoom. Register to join the zoom meeting here.
Board member Katz and Tony Litz were interviewed in this "Made for Montgomery" video:
3. Live music at the Streetery: Tonight on 8 Ohm band occurs in Bethesda. The Bethesda Urban Partnership hosts live music every Friday night from 6 p.m. to 8 p.m. until October 29. The concerts take place at the corner of Cordell and Norfolk avenues on Bethesda Street. Tables and chairs are available on a first come, first served basis.
4. Lewis Black at the Weinberg Center: Grammy Award-winning stand-up comedian Lewis Black performs tonight at the Weinberg Center in Frederick At 20 o 'clock. Although he was not born in Montgomery County, Black grew up in the Burnt Mills neighborhood of Silver Spring and graduated from Springbrook High School. Black was the guest of MyMCM's MoCo Most Famous podcast with Joe Yasharoff.
5. Rockville's First National Monument: The Frieda Fromm-Reichmann chalet in Rockville was named a national monument in January. Today, Peerless Rockville celebrates the designation. Due to capacity limitations, the event is sold out.
Rockville celebrates the designation of its first national monument on Friday
And one more thing: The nonprofit For 3 Sisters will launch their pink fire truck at noon on Saturday, October 2 at the Lone Oak Farm Brewing Company, 5000 Olney Laytonsville Road. The public is invited to the event which takes place during Breast Cancer Awareness Month.
And as a reminder to our loyal readers …Find the latest updates on coronavirus news in Montgomery County here.
For the latest news and events in Montgomery County, stay with MyMCMedia. We hope you will also follow MyMCMedia on Facebook, Twitter and Instagram.