A tax for specific purposes for essential resources
CASPER, Wyo. – The tax for specific purposes will be voted on by citizens of Natrona County in November. A tax that has never been on the ballot before may leave voters wondering why it is necessary and what it entails.
In many ways, the specific-purpose tax is similar to the optional one-cent sales tax, also known as the "fifth cent" or "penny tax." Both taxes are authorized by a public vote, and both have a limited duration unless they are re-authorized. However, there are a few key differences:
The current optional one-cent sales tax is a "general purpose" sales tax, which means it can be used for a variety of purposes. It is collected for exactly four years at a time.
The purpose-specific tax (the "sixth cent") would be much more limited: it must be used for a specific purpose and will end automatically once the necessary funding has been raised within the specified three-month period.
One of the projects expected to receive specific purpose tax funding is the Salt Creek Waterline Project. The Salt Creek water line has been in desperate need of major repairs for several years, but is now on the verge of needing a complete replacement. Over the past decade, small repairs and repair work have been done, but due to the size of the project, these mid-waterline fixes are no longer durable. No community can survive without the basic amenities of freshwater and the lack of funding to complete the project creates uncertainty in the daily lives of residents of the Midwest and Edgerton.
The article continues below …
Guy Chapman, Mayor of the Midwest, explains how vital pipeline replacement is: "It's important because water is a lifeline for our community. When the pipe finally gives out, it pokes a hole in it, and it's not "we've got a little leak and can get out, dig it up, put a collar on it" – it blows and drains the tank.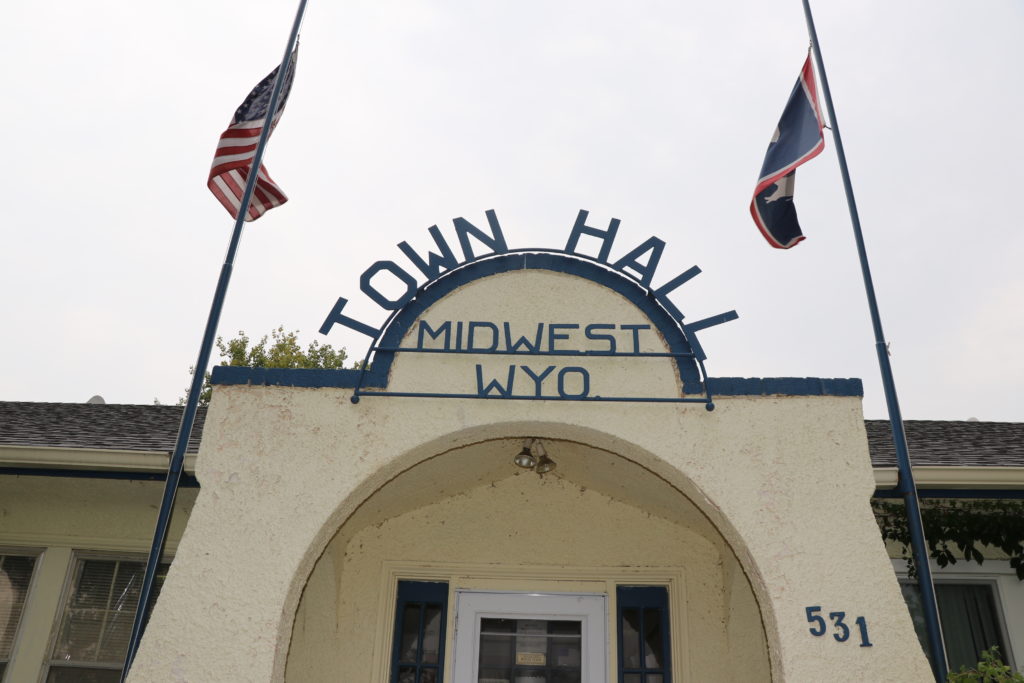 Running from Casper to Midwest and Edgerton, the Salt Creek Water Line provides clean water to residents of the two small towns in Natrona County. Without the replacement of this water pipe, their water supply is threatened and threatens the livability of these communities. This project will require $ 2 million to match a state grant already obtained. A grant from the state of Wyoming will fund two-thirds of this project, but local matching is needed to achieve full funding. Midwest and Edgerton do not have the resources on their own to generate the $ 2 million needed to match the state subsidy. The specific use tax will finance this critical infrastructure at the local level and allow the project to be finalized without disrupting the water supply to cities or the quality of life of citizens.
Edgerton Mayor Buck King feels a strong connection not only to the area, but also to every resident of Edgerton. "Our residents deserve to have clean, safe water. Without water, we have no businesses. We guarantee that this tax will not be here forever. We promise that once the project is completed, it will not be around. If the specific-purpose tax is approved, the tax would increase to six cents for three months from April 2022 to June 2022.
Voters in Natrona County are encouraged to participate on election day Nov. 2 to make a decision on these vital projects. For more information and frequently asked questions about the specific purpose tax, visit https://natronacountyspt.com/.
---
PAID BY SPECIFIC USE TAX
This article is a promoted post. The views, thoughts and opinions expressed in the text belong solely to the organization which paid for the article and do not necessarily reflect the views, thoughts or opinions of Oil City News, its employees or its editor.. Please complete this form if you would like to speak to our sales department about advertising opportunities on Oil City News.
Stories related to Oil City News: