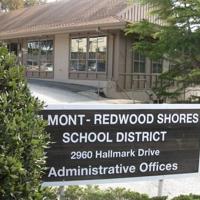 Belmont-Redwood Shores School District Officials Support New Package Tax | Local News
In the June election, residents of the Belmont-Redwood Shores School District will have the opportunity to decide whether they can continue to rely on a multimillion-dollar package tax used to support core programming and retain a staff. High quality.
For years, BRSSD has implemented two plot tax measures, Measure R which voters approved in 2013 and Measure K, which was approved in 2018. By charging residents $292 per year per plot, the measures bring in approximately $3.5 million to the district each year for the hard core. academic programs, to attract and retain teachers and support staff and to prevent deep cuts among other initiatives, according to the district.
"R and K measures provide the resources needed to keep highly qualified teachers in the classroom and ensure our students have the skills they need to compete in both high school and college and beyond," said Chandra McKeon, a teacher and parent in the district. .
Anxious to maintain this financial support, the board unanimously supported returning the measures to the ballot in the form of a plot tax of $292 per plot and asked voters to renew the revenue stream. for the next 10 years.
Trustee Suvarna Bhopale said the residents' request was "immediately reasonable" given that the district was not proposing a tax increase. And Board Vice Chairman Jim Howard noted that the measure takes into account the potential financial hardship faced by seniors and people with disabilities who are eligible to waive the tax.
Trustee Rahila Passi also shared his strong support for returning the measure to a ballot, with Passi noting that every trustee has children in the district who have benefited from the additional support.
"The funding will continue the things we are already doing in our district and what makes our district great, so it makes perfect sense for us to continue this policy for the next generation of students coming to our district," said Passi said.
In addition to the ongoing programs the funds went to, Administrator Amy Koo noted that the dollars will also support the district's efforts to hire more counselors, an initiative launched in response to the effects of the pandemic on students and initially funded. by one-time federal funds. Help with COVID-19 recovery.
"We see a lot of value in it and it's not going to end in one or two years. We are going to need a lot of health and wellness support for a while. It impacts an entire generation," Koo said.
Superintendent Dan Deguara said more than 66% of voters would need to support the measure for it to take effect. Given that the K measure barely cleared the ballot box with 67.51% of the vote in 2018, board chairman Sam Leinbach said renewing the combined measures could be an uphill battle, especially more than many families have not voted in the past.
"We can't recommend how anyone should vote, but if it were to pass, we would need a lot of community input to do so," Leinbach said.
Gopal Ratnam, co-chair of the measurement campaign committee and parent of two girls in the school district, said he will fight to get the funds back into the district after seeing firsthand how the programs have benefited his eldest daughter who , according to him, was flourishing in his school.
"I wouldn't want my sophomore who is just starting college to miss those opportunities," Ratnam said. "It's too big and too important to just be a spectator. … As co-chair, I'll do everything I can to spread the word and make it happen.