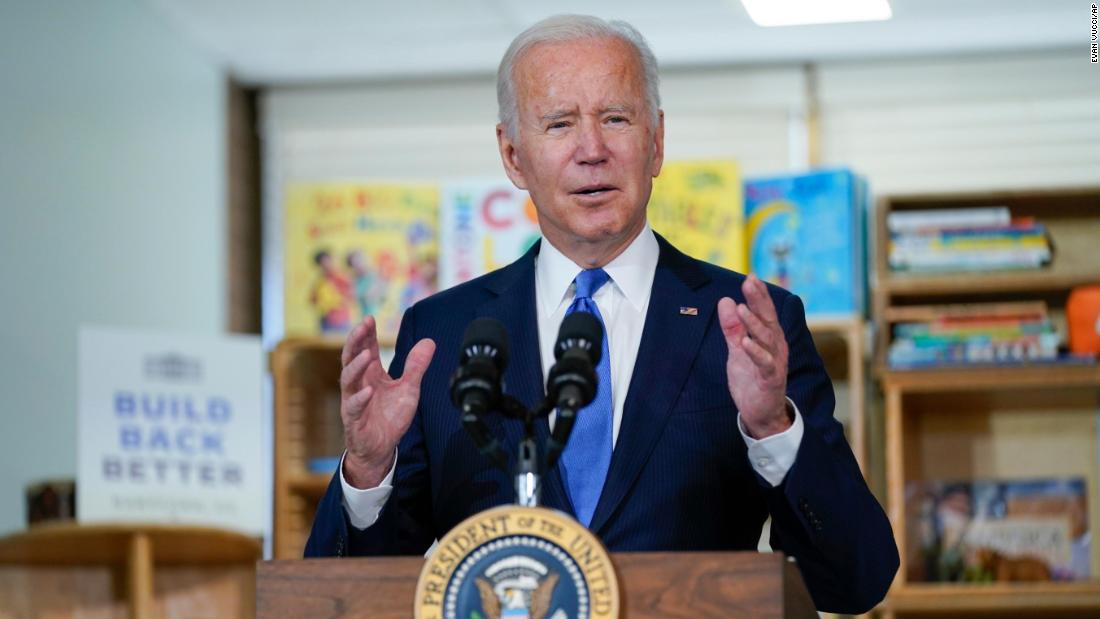 Biden says House Democrats tuition-free community college is no longer in economic package
Additionally, he indicated that the child tax credit – a key Democratic priority – would likely be extended for another year, much shorter than many in their party wanted, one of the sources said. . The child tax credit will also likely be means-tested, in line with West Virginia Democratic Senator Joe Manchin's wish.
Biden also told the group he would cut proposed funding for so-called home care for the elderly and disabled – to less than $ 250 billion, sources said. Democrats wanted to keep funding at $ 400 billion.
The president said they plan to keep expanding medicare, which includes hearing, dental and vision, in line with what progressives want.
Additionally, California Representative Ro Khanna told CNN's Jake Tapper on "The Lead" that Biden plans to provide "community college scholarships" as part of the package. Khanna also indicated that the president wants to keep the universal pre-K, as well as around $ 300 billion in investments to help fight climate change.
But the climate change debate is not yet settled, as progressives want to go much further and Manchin has resisted those plans.
Democrats are debating what they should include after Manchin said he would oppose an electricity standard to force utilities to use cleaner fuels to cut greenhouse gas emissions by 50 % over the next decade.
This story is out and will be updated.