BURTON MUNICIPAL COUNCIL TO CONSIDER PROPERTY TAX RATE
Burton City Council is due to meet on Tuesday after postponing its September 14 meetinge.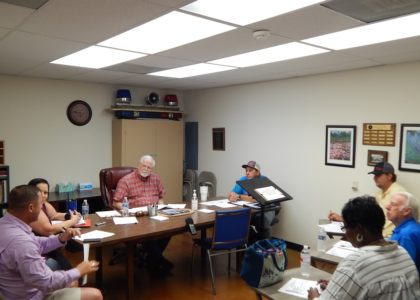 On the agenda, the examination of a property tax rate for the coming fiscal year. Council plans to schedule a public hearing for the rate on September 28e at 5:30 p.m.
The council will also discuss adding insurance for loss of property and personal property due to crime to the employee insurance policy. The board voted on the matter at its meeting last month.
Additionally, council members will potentially change Burton Municipal Court to inactive status and accept the resignation of Burton Municipal Judge Angela Harrington effective October 1.st.
Also in session, the council will examine:
FundView bill payment of $ 2,362.50 for annual subscription to FastCourt municipal court software.
Approval of a building and a carport being added to the rear of a property located at 304 Main Street North.
Closure of North Railroad Street (excluding post office) from Texas Street to West Washington Street and West Washington Street to Cedar Street, as well as Live Oak Street from Main Street to Railroad Street on October 30e from 5:30 p.m. to 7:30 p.m. for the Burton Trick or Treat Trail organized by the Burton Chamber of Commerce.
Closure of West Texas Street from Main Street to Railroad Street for the Toast & Smoke event sponsored by the Burton Beautification Committee.
The council will meet Tuesday afternoon at 5:30 p.m. at Burton Town Hall.