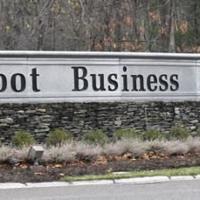 State Approves Tax Relief for Walgreens Warehouse in Mansfield | Local news
MANSFIELD – Another key hurdle has been lifted for a large Walgreens distribution center to be built in the city's business park.
The State Economic Aid Coordination Council approved the distribution center among 10 projects for participation in the Economic Development Incentive Program, which gives rise to tax breaks.
Residents of the fall city reunion overwhelmingly backed a $ 1 million tax break over seven years to bring Walgreens to town, but state approval was needed.
Walgreens would still pay $ 1 million in personal property taxes for the equipment during that time, as well as $ 140,000 per year in property taxes.
The planned micro-distribution center will be a new type of warehouse and distribution center, featuring robotic technology that will improve the efficiency of product delivery, officials said.
Walgreens plans to lease a 60,000 square foot building at 44 Cabot Boulevard.
The $ 24 million in equipment earmarked for the facility will include automated packaging workstations, canister replenishment, cart loading and pneumatic filling systems with a robotic conveyor system for packaging, sorting and more efficient product verification, officials say.
The project involves a total investment of $ 30 million and the creation of 200 jobs.
The recently approved projects in Massachusetts are expected to create 1,672 new jobs and retain 345 jobs, while leveraging about $ 1.3 billion in private investment, according to the state.